« Twelfth Meeting - Birdsong | Main | Fourteenth Meeting - The Boy in the Striped Pyjamas »
March 05, 2006
Thirteenth Meeting - Heartbreaker
Gosh - did we have problems with this month's book, The Heartbreaker by Susan Howatch.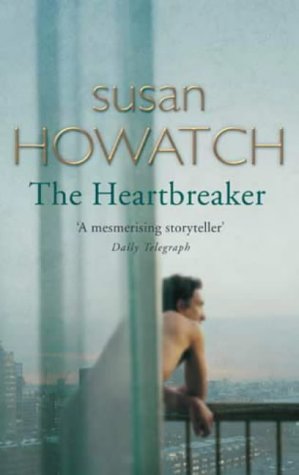 Howatch's earlier Starbridge novels were interesting – managing to make a person's internal journey into exciting novels, but over the years she's grown far more psychologically perceptive. This is the story of a male prostitute ("high class leisure worker" as he calls himself) as he comes to realise quite a mess his seemingly wonderful lifestyle is, and was we (the readers) come to understand who he came to be in that place, and as he eventually (and dramatically) finds a way out.
The problem for me was that the exciting and racy narrative was spoiled by very two-dimensional characterisations in pursuit of the greater goal of religious propagandism. At least that was my point of view! Several new members joined us and we had a great discussion about an expectedly controversial book.
Posted by nathan at March 5, 2006 12:30 PM
Comments
Post a comment
Thanks for signing in, . Now you can comment. (sign out)
(If you haven't left a comment here before, you may need to be approved by the site owner before your comment will appear. Until then, it won't appear on the entry. Thanks for waiting.)