Cherie pickings
How I love a good political scandal. Watching the exasperation on the face of Blair as his wife's naive actions come to skewer the party agenda.
It's not her actions of course - they're just fumbling idiocy. It's comparable with the Ecclestone affair, where the inability to admit wrongdoing was compounded by the drip-drip as the truth was wrung out by the media.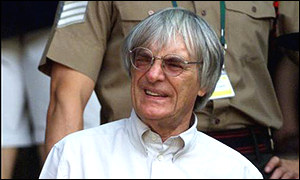 Then, in tears, Blair had to admit his stupidity, whilst appealing over the heads of the media, direct to his loving people. "Trust me, I'm an honest man".
Ha.
Posted by nathan at December 11, 2002 06:42 PM
Thanks for signing in, . Now you can comment. (sign out)
(If you haven't left a comment here before, you may need to be approved by the site owner before your comment will appear. Until then, it won't appear on the entry. Thanks for waiting.)